As Play-out software for my non mixing DJ sets i use mAirList,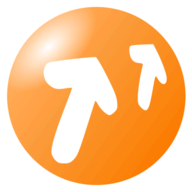 This is is a Radio Automation software that gives me the flexibility that i need to produce my sets live on air, as well as a comprehensive backup mechanism in case my mixing software or hardware might fail during a set.
I stream with this software to icecast so i can pick up the title info with a PAL script in SAM Broadcaster
Audio out is connected through USB with the broadcast mixer
mAirList Home Studio (formerly mAirList Personal Edition) offers advanced automation capabilities including an audio database with music scheduling capabilities and interfaces to analog studio hardware. It's the perfect solution for ambitious radio enthusiasts running their own home studio, at an unbeatable price.
Integrated streaming encoder
mAirList includes a streaming encoder that broadcasts the audio output of the players and/or a signal recorded from a soundcard input to any SHOUTcast or Icecast compatible streaming server. You can broadcast the signal to multiple servers simultaneously, and use the Aircheck function to create audio files of the streamed signal (supported audio file formats subject to available codecs.)
To broadcast in Second Life with mAirList you need to manually download the free Lame encoder and place it in the program folder.
You can find the Lame encoder here
For more information about mAirList click here