Everyone can visit my sets from the comfort of your own home, no need to travel, pay for a ticket, just log in teleport to the location and enjoy, how to do it? I will explain it all here.
Sets are played within Second Life, Second Life has a giant club scene with thousands of DJ's and hundreds of clubs, not to mention a enourmus fan base.
Details

Hits: 667
Morning folks
This year i will be performing on the Second Life birthday bash, and im looking forward to it.
I will be performing on the 22 and 23 of June
As soon as i have a location to the stage i will be posting it here...
Hope to see you soon at the SL12B
times and dates of my sets can you find on my calendar
Greetzz, Dargo
Details

Hits: 193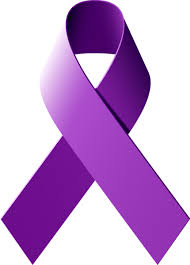 I'm slowly making my reentry into the DJ world in Second Life; about a year ago i started to lose interest in spinning music, together with a lot of other stuff i loved to do. I just didn't had the stamina anymore to play for two hours, after a set i was exhausted, i could not keep up with the new music, new tracks and so on, so one club after another i stopped spinning in complete frustration.
Details

Hits: 192
Because I send my audio signal through a analogue mixer and then use SAM Broadcaster to send it to the Shoutcast server (SAM has an awesome ACG, with a stereo enhancer) I always had issues sending my track info, after two days of scripting, editing xsl files and fiddling, I finally have a way to pick up the track info with SAM Broadcaster from the IceCast server and send the track info along with the stream. Now because of Traktor being able to broadcast itself to an IceCast server, I finally figured out a way to pick up the track info with a script, and send it only once to the stream. I installed IceCast on the machine running Traktor, broadcast with Traktor to that server, wrote an xsl snippet to grab the IceCast track info, and put it on the IceCast webserver, then wrote a script for SAM Broadcast to pick up the song info, and send it out to the running encoders. Now I can use my main stream for track info, stream, and listener count, and don't depend on the SHX boards to show this info separately, which always ended up in a listener count being 0. Problem fixed… ;) next issue…. how to grab the same from mAirList
Details

Hits: 132