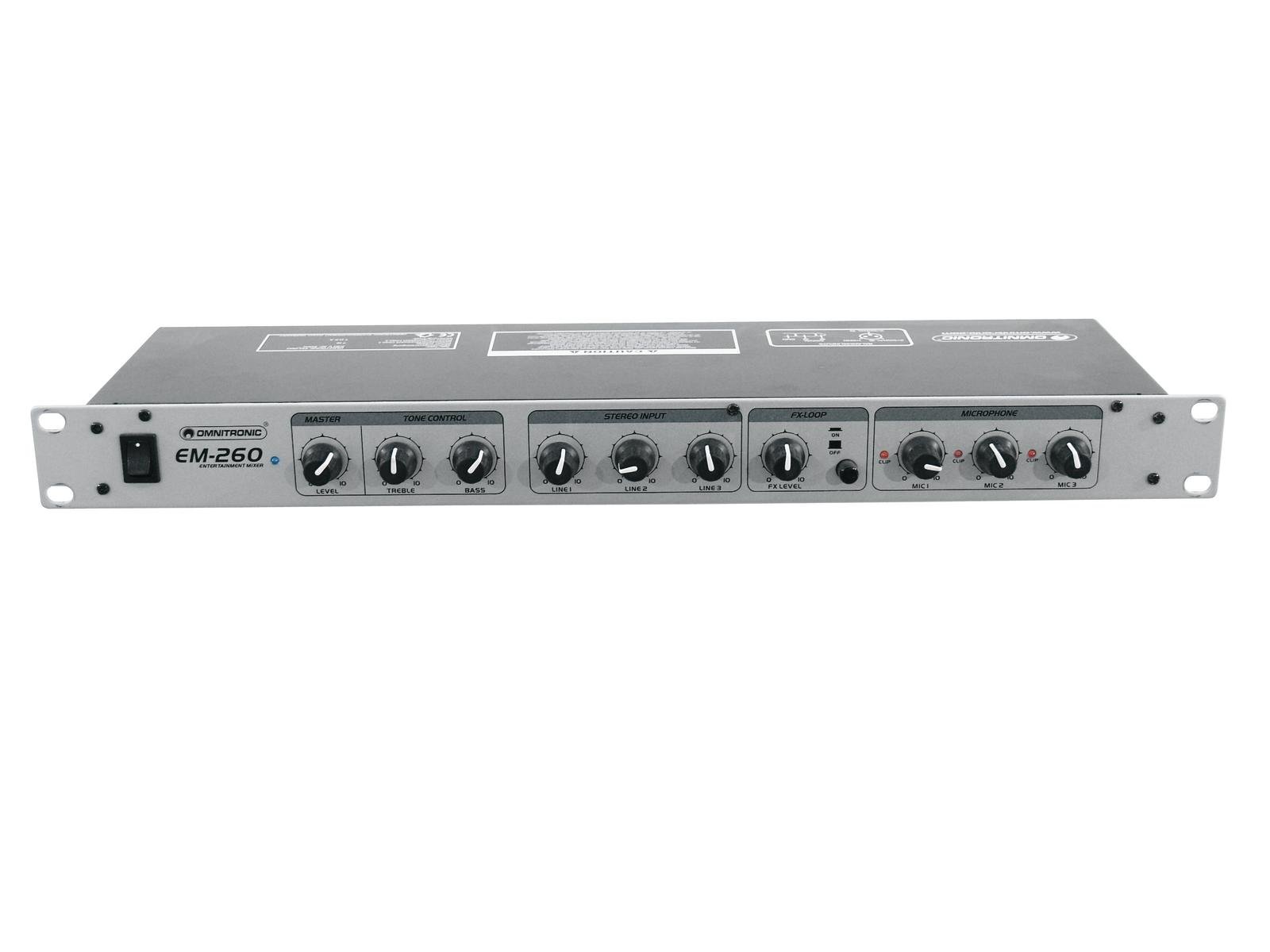 The Broadcast mixer has an headphones output, but so does the Pioneer controller, somehow i have to merge these signals into one headphones output, I used to do that with the minimon, it could handle both inputs and even had a headphones output volume knob, worked fine for years, but, as always you get what you pay for and crackling hissing and popping started to happen after a few years so a replacement was needed.
i tried a Skytec STM-3004 for a week but that thing had crackling faders out of the box, so another solution had to be found.
I ended up with an Omnitronic EM-260, nice 1U rack mount chassis (for the cabinet i have on my wish list) and it accepts 3 stereo input signals and 1 stereo output, as well as 2 microphone inputs that remain unused.
Linking the Airlab and Pioneer controller introduced a slight ground loop on the headphones channel but so far that is not loud enough to hear at volume. It is a concern for a later day by adding a galvanic isolation between .the computer and controller, or a ground loop filter between the controller output and the Omnitronic input...