Uplifting Trance - DJDargo's Sunday Service EP135 WK19 May 09 2021


Sunday morning set The Sunday Service EP134 stay tuned for EP135,
Sit back, Relax, Drift away on 2 hours of carefree Trance, enjoy!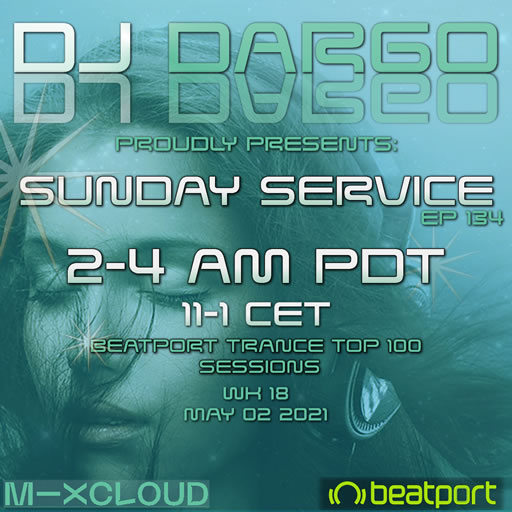 Like to visit my set live? from the comfort of your home?
check here > https://djdargo.nl/news/155-visit-my-sets
This is not a pre-produced set, its build on the fly with new tracks.
No Key-lock, Sync, Quantize or Snap. Live recorded.
Please Follow, Favorite & Re-post if you like my sets.
Stay Real ♪♪♪♪ Stay Tranced! ♪♪♪♪ Stay Healty
♥♥♥♥ Hugs&Love ♥♥♥♥ all the way
Thank you... And please stay safe
DJ Dargo.
Playlist:
Alex Sonata & TheRio - Time (Extended Mix)
Tonideck - I Won't Ever Leave (Original Mix)
Alex Kunnari ft Bo Bruce - World On Fire (Extended Mix)
Armin Van Buuren & Maor Levi - Divino (Extended Mix)
Reorder Ft. EKE - Let You Go (Extended Mix)
Robert Nickson - Sundown (Extended Mix)
Benjamin Duchenne - Closer (Extended Mix)
Activa & Shannon Hurley - Return To Life (Extended Mix)
Madis - Desert Of Lost Souls (Alex M.O.R.P.H. Extended Remix)
Sean Tyas - Black & White (Paul Denton Remix)
Talla 2XLC - Pull (Xijaro & Pitch extended mix)
Sonicwork - Spark (Extended Mix)
Marlo - Venom (Extended Mix)
Alan Morris & Adrian Morton - A Piece Of Heaven (Extended Mix)
Tempo Giusto - In Another Life (Extended Mix)
Ronski Speed - Neon Tree (Extended Mix)
Cold Blue - Bliss (Will Rees Extended Remix)
Jody 6 - Chasing the High (Original Mix)
Alex Di Stefano ft DynArt - Into The Waves (Extended Mix)
Amos & Riot Night + Matt Noland - Lomond (Extended Mix)
Kaimo K & Ellis De Graaf - Made Of One (Extended Mix)
Zach Zlov - Miserere (Extended Mix)
Corti Organ, Sarah De Warren - Ace (Craig Connelly Extended Remix)
This list was generated at Slipmat.io
If you do not have a mixcloud account you can find the latest 10 sets here link